Seeder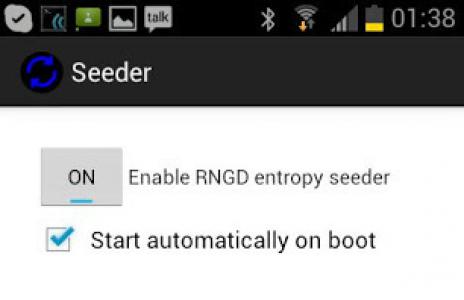 Description:
This version introduces performance tuning, power management control, and an optional MMC I/O queue extension/timing change. For those of you who have seen reboots / black screens that seem to be caused by Seeder, I suspect it may be due to the power management implemented in previous versions. Disabling power management (by unchecking "Suspend RNG service while screen off") may help. In my testing, battery impact was negligible (less than 2\. per 24h). The performance profiles are Light, Moderate, and Aggressive, and they control how frequently rngd wakes. The default configuration (Light) is unchanged from previous versions. Moderate and Aggressive may impact battery life (slightly), but may also help on devices where the entropy pool is drained quickly and often.Last but not least, the "Extend I/O queue" option increases the nr_requests on MMC devices to 1024\. and increases the dirty page expiry time, allowing more outstanding writes to accumulate. This may allow the I/O scheduler to make better decisions and combine more writes; some users have reported an improvement under heavy I/O.
---
Timer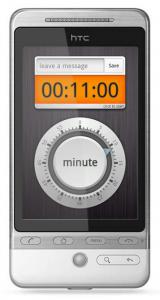 Description:
Timer is a simple countdown timer(s) for your daily time management: cooking, napping, parking etc. Compatible with Android 1.5+ Features: *
Multiple timers running concurrently;
*
A knob to quickly set timer;
*
Save timers;
*
Pause/continue, snooze;
*
No need to keep the app open; will wake up from sleep;
*
Home screen shortcuts to saved timers.
MediaMonkey
MediaMonkey
Ventis Media Inc.
Description:
MediaMonkey helps you navigate and manage and sync large music collections. Key features in the initial release: - Content Navigation for Music, Audiobooks, Podcasts, Video; - Navigation by various subcategories (e.g. by Artist, Album, Composer, Genre, Playlist; - Playback (relies on native Android codecs), with replay gain (volume leveling), bookmarks, Lock screen support; - UPnP/DLNA client with download manager; - Contextual functions to manage single/multiple files (e.g. play, queue, playlist management, delete, use as ringtone, share, edit); - Playlist management with hierarchy; - Now Playing views: Individual (swipeable UI for in-car use) / Tracklist; - Wireless sync with MediaMonkey for Windows.